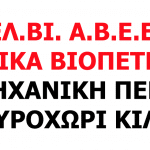 ΕΛΛΗΝΙΚΑ ΒΙΟΠΕΤΡΕΛΑΙΑ ΑΒΕΕ
Κοσμας Καρακουλας Δ/νση Παραγωγης
The company "ANAGNOSTOU" prepared on behalf of the company ELVI, for the BIONTIZEL production unit, located in the industrial area of ​​Stavrochori Kilkis: - Construction plans, containers, tanks, metal structures - Isometric designs of pipeline networks - Construction of a Tank with a Capacity of 850m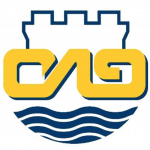 ΟΡΓΑΝΙΣΜΟΣ ΛΙΜΕΝΟΣ ΘΕΣΣΑΛΟΝΙΚΗΣ Α.E.
Αρχ. Γρηγοριάδης, Γενικός Δ/ντής Επιχειρησιακών Μονάδων ΟΛΘ
The company "ANAGNOSTOU" was assigned the execution of the repair-repair works of the metal construction of the Electric Cranes No35, No36, No37 of OLTH SA, with a capacity of 10ton each.
ANODOS CONSTRUCTIONS GmbH
Spyridon Farmakiotis, Geschaftsfuhrer
It is confirmed that the contracting company "ANAGNOSTOU" executed on behalf of ANODOS GmbH: Supply of materials, industrialization, sandblasting - painting and installation of metal frame of a kindergarten building in Munich, Germany.